Monitor your customer journey on browser-based applications and ensure superior user experience
Monitoring Digital User Experience
For business applications to be successful, enterprises must ensure that customers get a great digital experience, every time. Insights into the performance and stability of websites and web applications are essential to retain customers and grow your business. Traditional data center-centric views of IT performance do not provide the complete picture of actual user experience. While these can provide high-level uptime/downtime analytics, they lack actionable insights of real user experience and service slowdown, a critical need for IT managers to preemptively detect and resolve issues.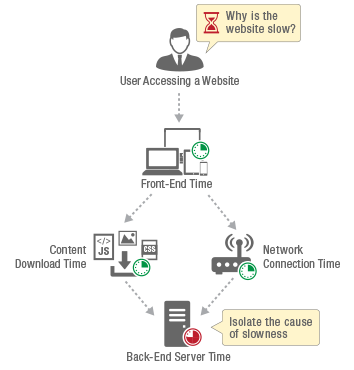 eG Enterprise provides complete visibility into the real user experience by monitoring every user, anytime, from anywhere, on any browser, from any device. Using an agentless approach, eG Enterprise passively and continuously monitors end-user experience in real time.
Get insights into user experience, application performance and user activity analytics—all from a single, intuitive web-based console.
Troubleshoot user experience issues with real-time visibility into website performance and errors, and fast insights into the actual cause of slowdowns.
Monitor the real user experience of enterprise applications such as Microsoft Dynamics, SharePoint, Office 365, Atlassian Confluence, and PeopleSoft, and custom web applications built on Java, .NET, Ruby on Rails, Python and PHP.
Features
Monitor Global User Experience in Real Time with Geo Dashboard
Monitor end-user experience in real time, and view performance metrics by geographic location (country, region, and city)
Pinpoint which locations' users are impacted by poor application performance
Easily drill down into a location to find out why user experience is poor
Get alerted to user experience problems preemptively with the help of intelligent alerts
Self-learning dynamic baseline thresholds make alerting accurate and reduce false positives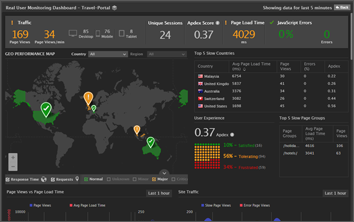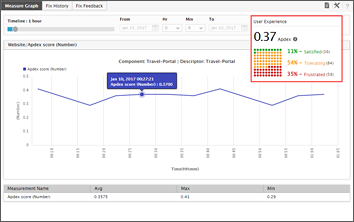 Measure User Satisfaction Levels and Take Preemptive Action
Monitor page load times and proactively get alerted to slowdowns, JavaScript errors, and downtime
Application owners and IT managers can visually track the overall level of user satisfaction
Use the industry standard Apdex score as a simplified SLA for tracking user satisfaction
Combine business metrics and real user monitoring to understand how slow performance is affecting your business
Troubleshoot Faster with Root Cause Analysis
eG Enterprise dissects the processing time of web transactions and identifies what is causing slowdown.
Triage problems faster by knowing whether the slowdown is due to the network, server, front-end browser processing, or content download
Identify slowdown due to DOM download, high DNS lookup time or TCP connection time
View the breakdown of all page resources to gauge the impact of JavaScript, CSS, and images, as well as third-party content such as ads, social, and analytics
Intuitive web interface provides visualization tools to easily analyze slow transactions and detect issues
Correlate user experience issues with business transactions, application performance, and underlying infrastructure for root cause analysis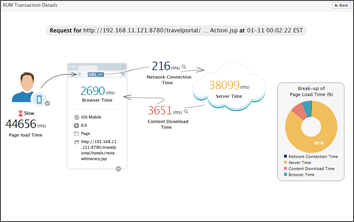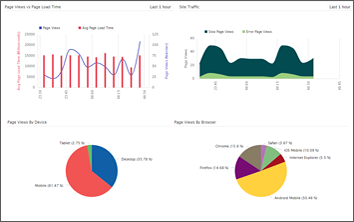 Analyze and Optimize User Experience
Leverage out-of-the-box analytics, reports and trend graphs to answer key performance questions, such as:
What are the top 5 poorly performing page groups?
Where is most of the traffic coming from—which city, country, browser, device type (mobile/desktop/tablet)?
Geo performance: Are certain locations slower versus others?
Are my users satisfied, tolerating or frustrated?
Did a site slowdown coincide with a peak in traffic?
Which page types are most impacted and performing poorly: base page, Ajax, iframe?