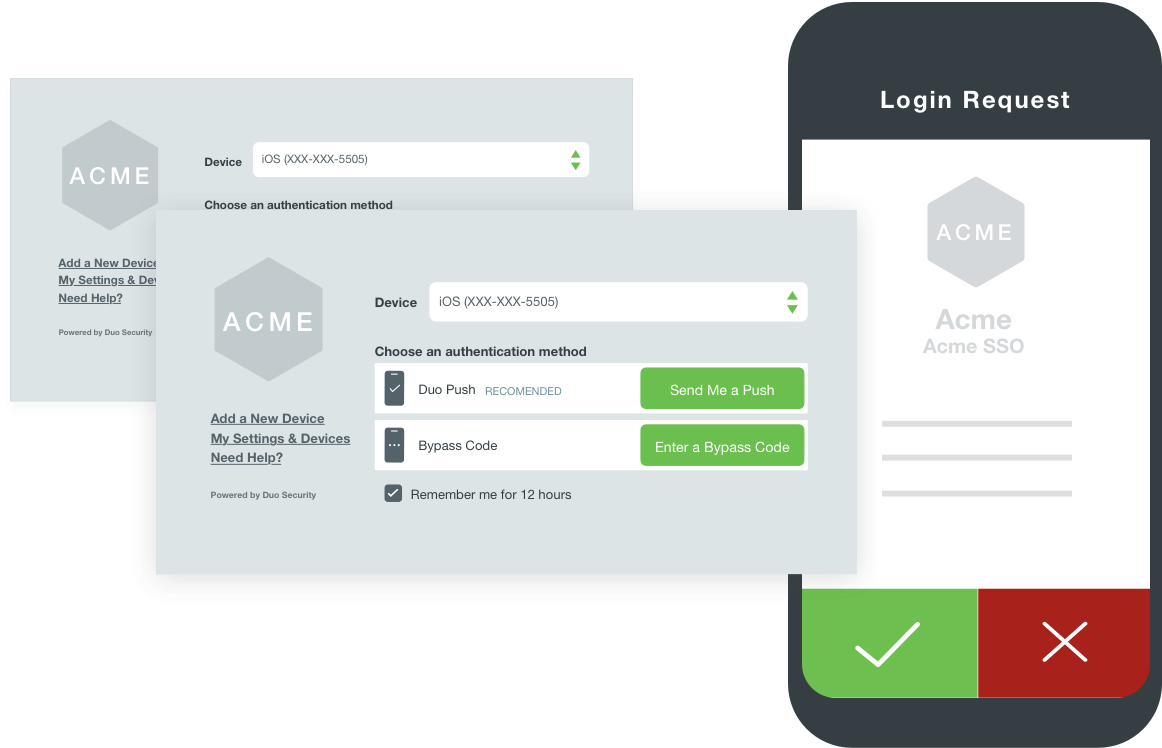 Modern, Effective Multi-Factor Authentication
Multi-factor authentication from Cisco's Duo protects your applications by using a second source of validation, like a phone or token, to verify user identity before granting access. Duo is engineered to provide a simple, streamlined login experience for every user and application, and as a cloud-based solution, it integrates easily with your existing technology.
YOU SHOULD KNOW
80% of security breaches involve compromised passwords.
2019 Data Breach Investigations Report, Verizon - via DBIR Interactive
User-Friendly, Super-Secure Authentication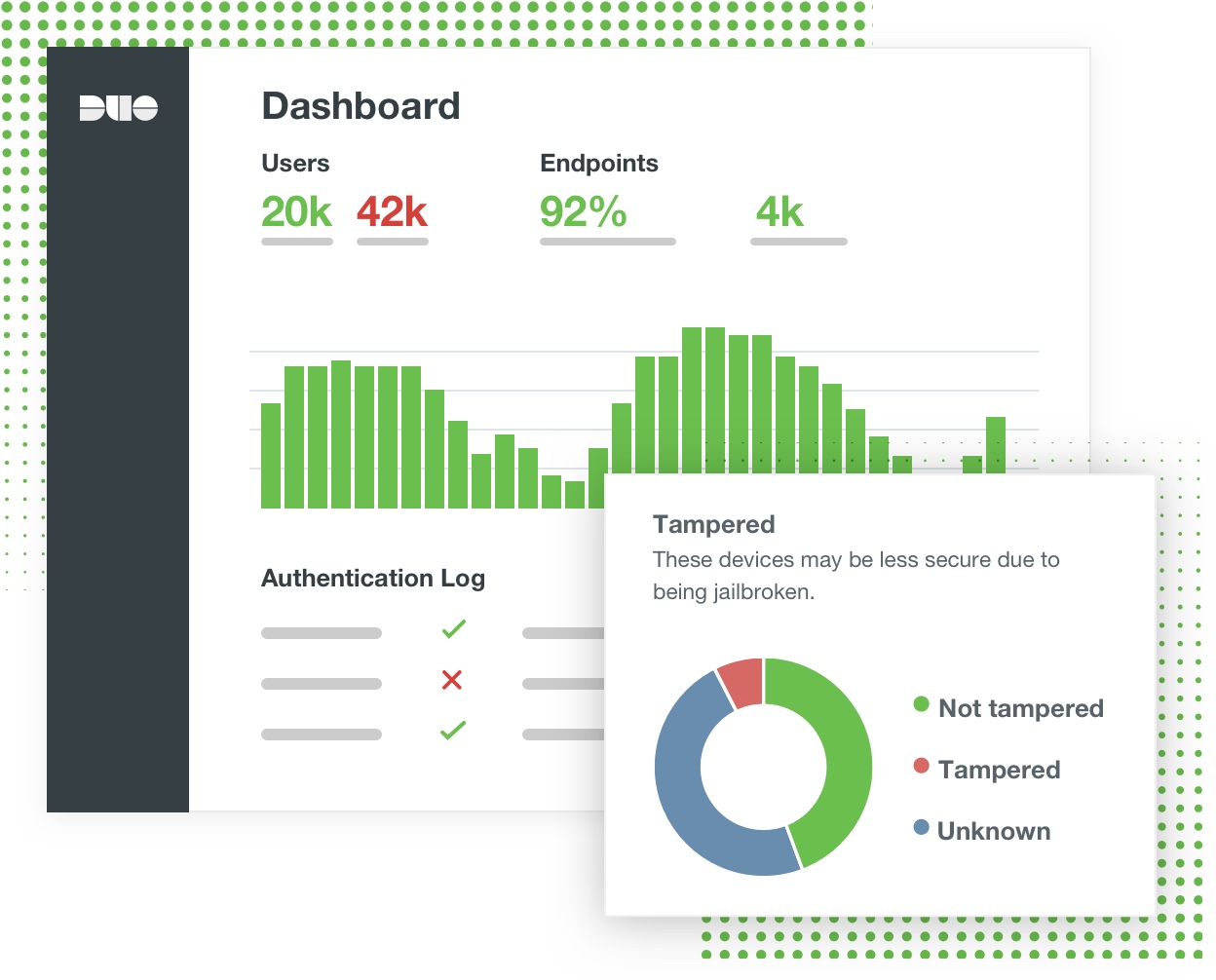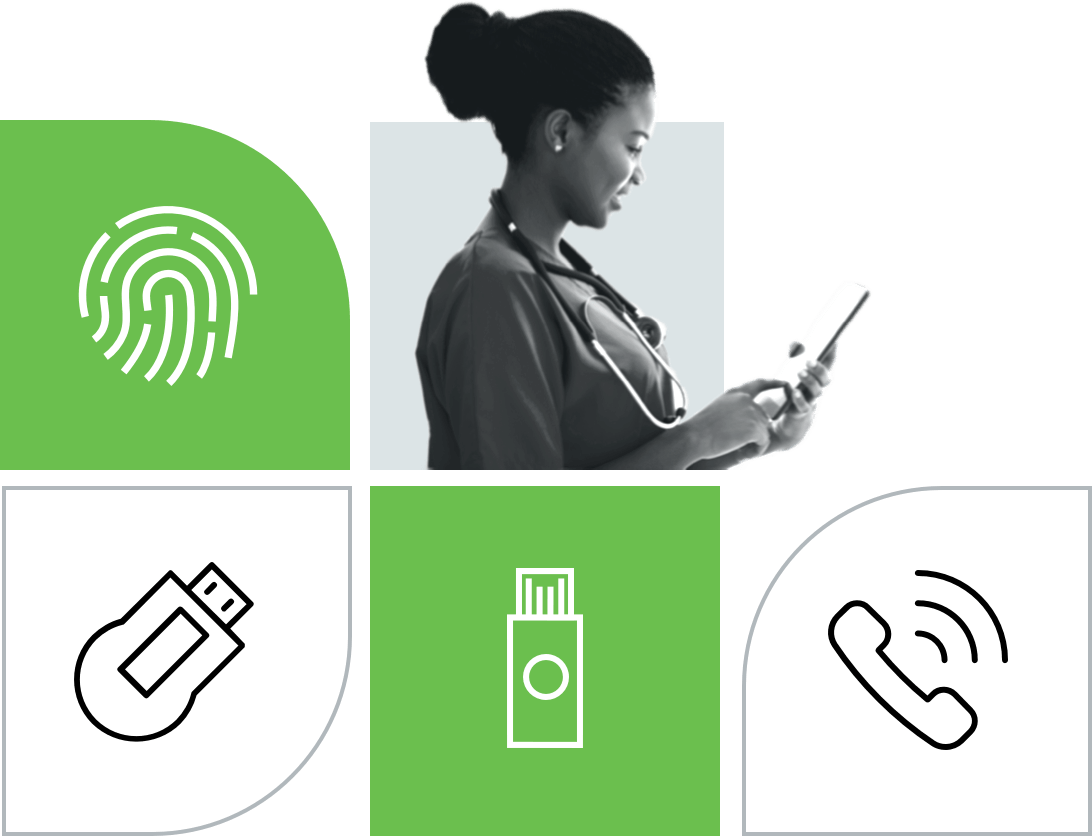 Authentication Controls for Every User
Multi-Authentication USED CASE
Authentication for Windows Logon and RDP: Integrates with Microsoft Windows client and server operating systems to add two-factor authentication to Remote Desktop and local logons.
Microsoft Azure Active Directory: Duo integrates with Microsoft Azure Active Directory conditional access policies to add two-factor authentication to Azure Active Directory logons, complete with inline self-service enrollment and Duo Prompt.
VPN: To integrate Duo with your VPN or other device, you will need to install a local proxy service on a machine within your network. This Duo proxy server also acts as a RADIUS server —there's usually no need to deploy a separate additional RADIUS server to use Duo. Once configured, Duo sends your users an automatic authentication request via Duo Push notification to a mobile device or phone call after successful primary login.