The World's First SASE Platform Converges SD-WAN and Security into the Cloud
Gartner
Digital transformation and adoption of mobile, cloud and edge deployment models fundamentally change network traffic patterns, rendering existing network and security models.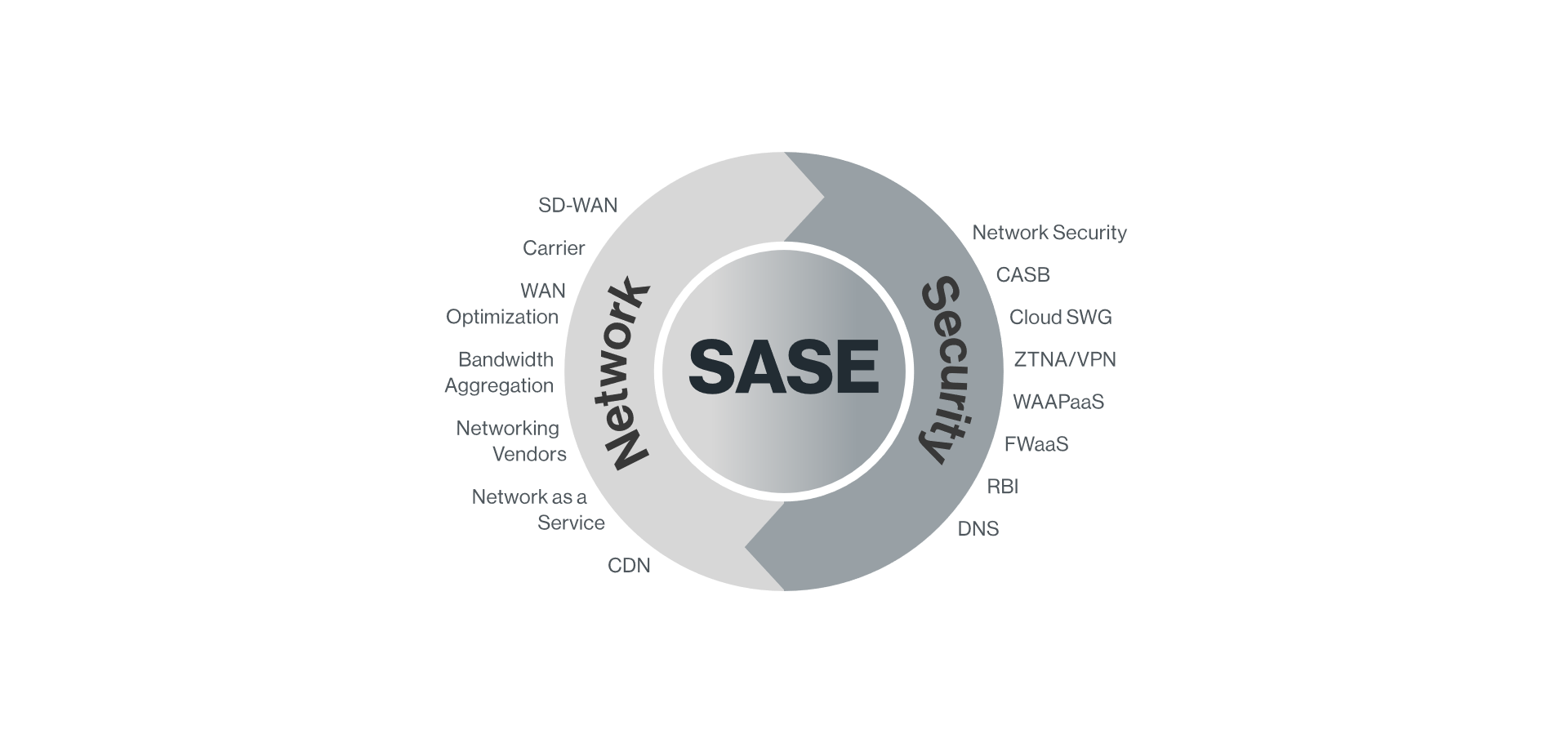 Secure Access Service Edge (SASE)
Secure Access Service Edge (SASE) is a new enterprise networking technology category introduced by Gartner in 2019. SASE converges the functions of network and security point solutions into a unified, global cloud-native service. It is an architectural transformation of enterprise networking and security that enables IT to provide a holistic, agile and adaptable service to the digital business. What makes SASE unique is its transformational impact across multiple IT domains.
Solving emerging business challenges with point solutions leads to technical silos that are complex and costly to own and manage. Complexity slows down IT and its response to emerging business needs. SASE changes this paradigm through a new networking and security platform that is identity-driven, cloud-native, globally distributed, and securely connects all edges (WAN, cloud, mobile, and IoT).
With SASE, enterprises can reduce the time to develop new products, deliver them to the market, and respond to changes in business conditions or the competitive landscape.
Cato is the World's First SASE Platform
Cato Cloud is a proven SASE platform you can deploy today. Cato's cloud-native architecture converges SD-WAN, a global private backbone, a full network security stack, and seamless support for cloud resources and mobile devices.
Customers easily connect physical locations, cloud resources, and mobile users to Cato Cloud, and IT teams immediately benefit from the agility of a unified network and security service managed through a single, self-service console.
With Cato, we got the functionality of SD-WAN, a global backbone, and security service for our sites and mobile users integrated together and at a fraction of the cost.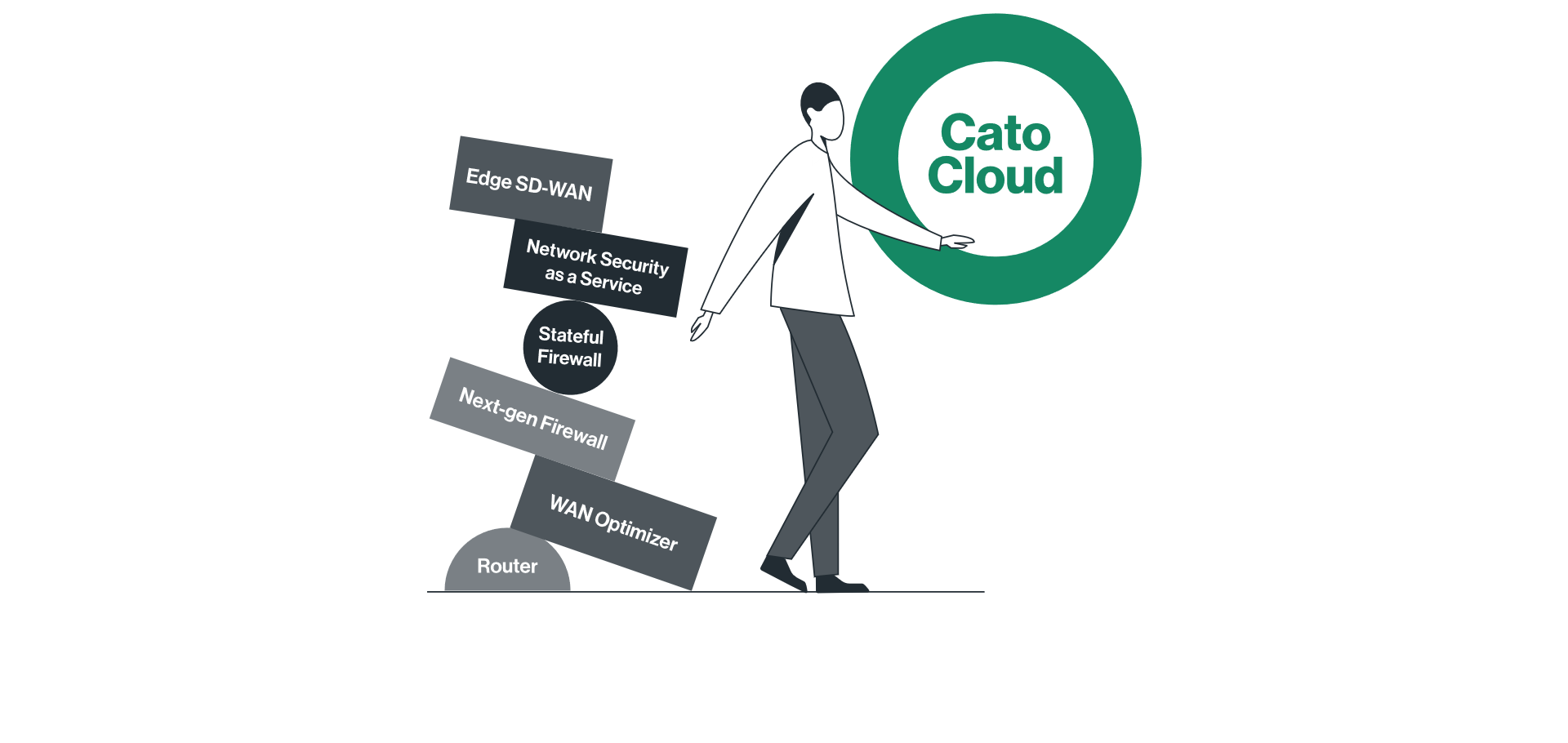 Challenge
Point Solutions for Networking and Security are too Complex to Manage and Costly to Own
Current networking and security solutions are incompatible with the cloud-centric and mobile-first digital business. The network is rigid and static, and security is heavily fragmented across multiple domains. Together, networking and security are slowing down the business instead of enabling innovation and agility.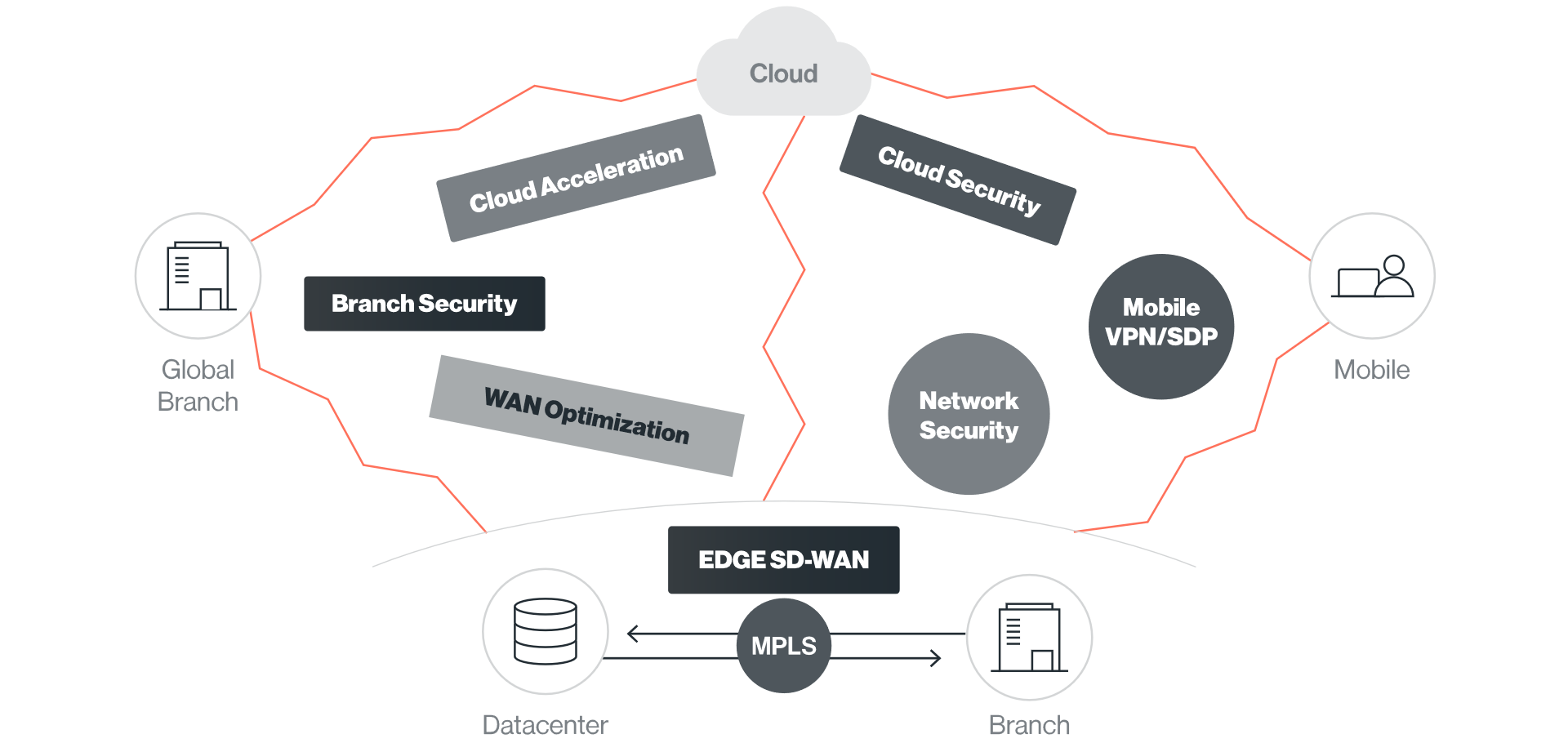 Cato Solution
Cloud-native Convergence of Networking and Security enables Simplicity, Agility, and Lower Costs
Cato is delivering the world's first SASE platform through a globally distributed cloud service that provides enterprise network and security capabilities to all edges. Cato is managed through a single console, allowing IT teams and managed service providers to easily control their network and security policies, and quickly troubleshoot service issues.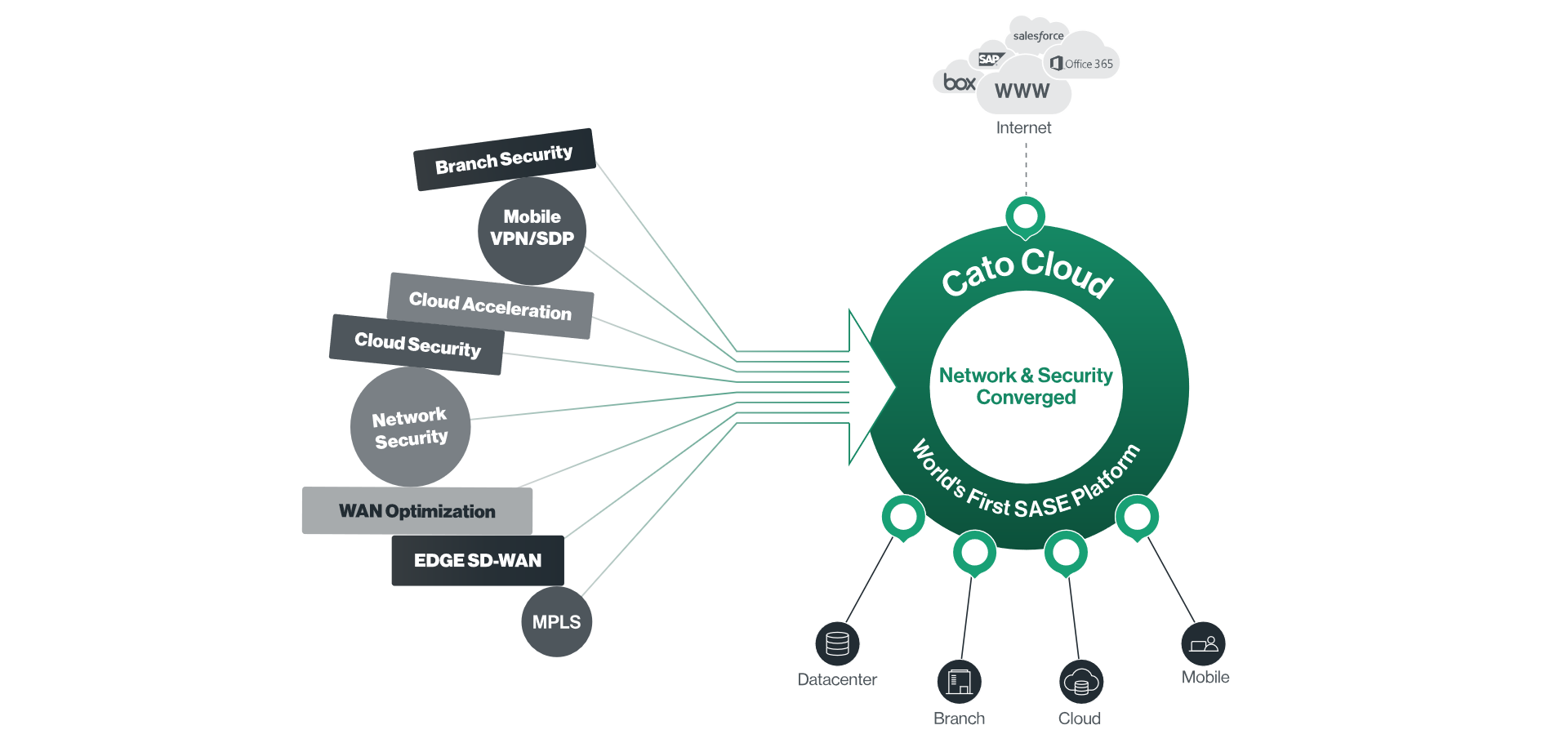 The Largest Independent Global Backbone